DEVELOPING PARTNERSHIPS TO ACHIEVE UN SUSTAINABLE DEVELOPMENT GOAL 14: LIFE BELOW WATER.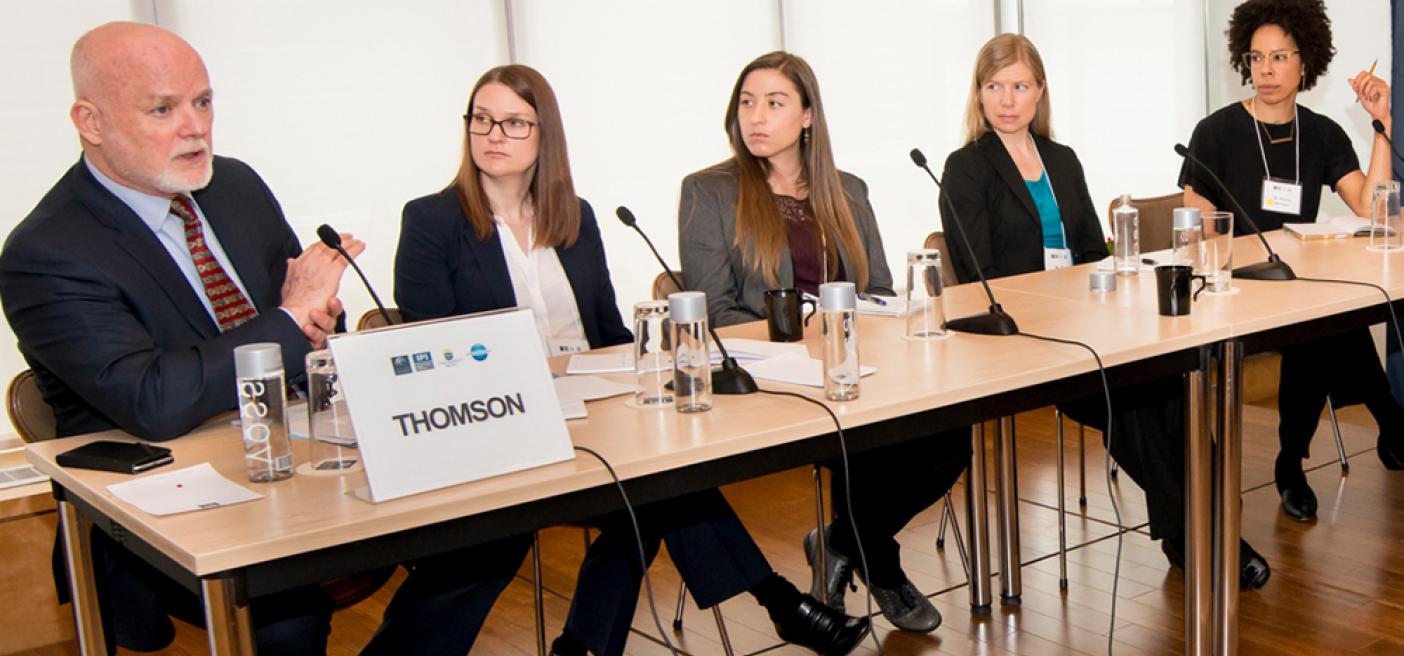 On February 13th, Secure Fisheries facilitated Innovation in Partnerships: SDG14 Life Below Water, an event presented by One Earth Future (OEF), the International Peace Institute (IPI), the Permanent Mission of Sweden to the United Nations, and the World Ocean Council. The event provided a platform for multi-stakeholder conversations between civil society, UN diplomats and private sector representatives to develop partnerships and advance progress on the United Nations Sustainable Development Goal 14 (SDG14). As a program of One Earth Future, Secure Fisheries facilitated the workshop in cooperation with IPI. The event was hosted in the Trygve Lie Center for Peace, Security & Development at IPI in New York.
SDG 14 | LIFE BELOW WATER OVERVIEW
The world's oceans – their temperature, chemistry, currents and life – drive global systems that make the Earth habitable for humankind. How we manage this vital resource is essential for humanity as a whole, and to counter balance the effects of climate change.
Over three billion people depend on marine and coastal biodiversity for their livelihoods. However, today we are seeing 30 percent of the world's fish stocks overexploited, well below a level at which they can produce sustainable yields.
The Sustainable Development Goals create a framework to conserve and sustainably use the oceans, seas and marine resources for sustainable development. Protecting our oceans is one of 17 Global Goals that make up the 2030 Agenda for Sustainable Development. An integrated approach is crucial for progress across the multiple goals.
For more on SDG14, click here.