SECURE FISHERIES COMMUNITY ENGAGEMENT HIGHLIGHTS WAYS TO IMPROVE LIVELIHOODS IN FISHING VILLAGE OUTSIDE BUENAVENTURA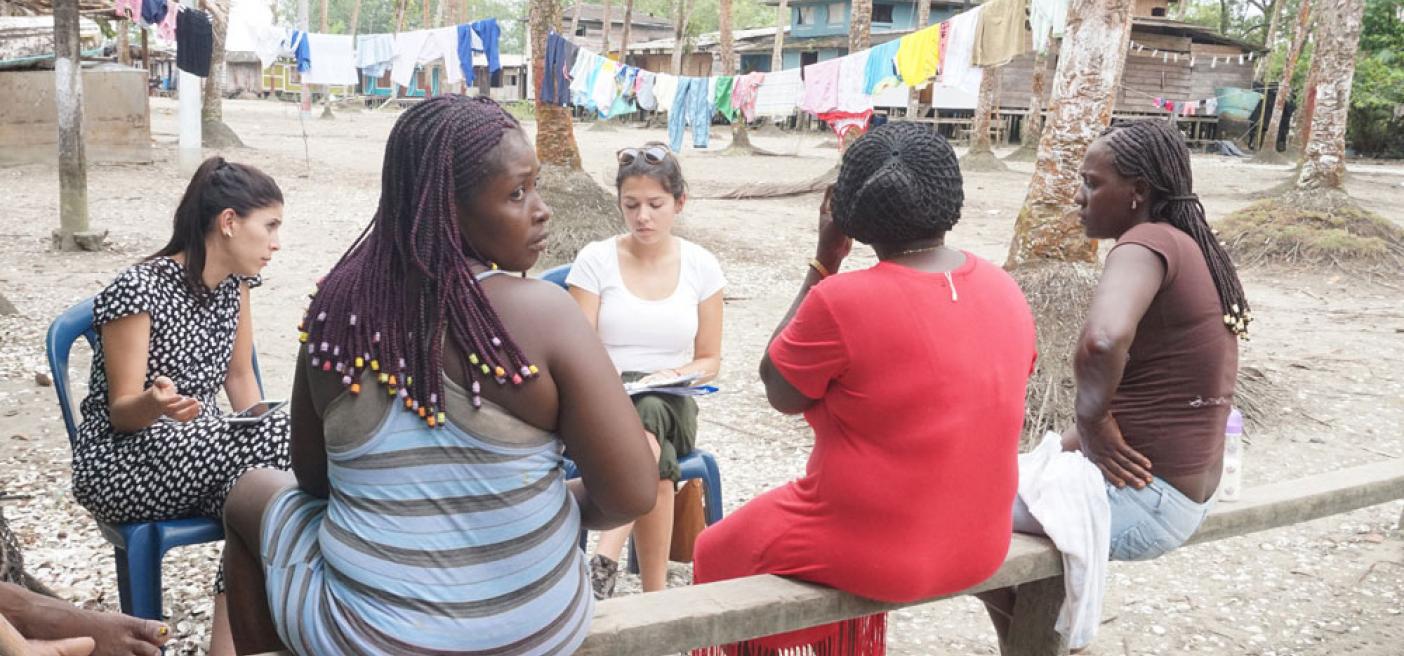 Secure Fisheries and PASO Colombia, both programs of One Earth Future, traveled to Punta Bonita to explore community perspectives on ways to improve sustainability and incomes from fisheries. We conducted meetings with the fishing community and individual interviews with predominantly female piangua fishers. Buenaventura and the communities that surround it face high levels of poverty and unemployment, and many have been impacted by conflict in the region.
Finfish fishers requested resources to help maintain the quality of their catch, such as freezer facilities. Most of the community also has little control over the price of their catch, due to their isolation. Piangua fishers were concerned with the decline in catch due to mangrove deforestation and overexploitation of underdeveloped piangua.
One Earth Future's regional government partners and restaurant owners in Cali and Buenaventura are eager to make a difference in fishing communities like Punta Bonita. Members of both groups accompanied Secure Fisheries and PASO Colombia to Punta Bonita to connect with the community. The Colombian government is currently working on projects to improve livelihoods in Punta Bonita and other communities in and around Buenaventura.
Secure Fisheries acknowledges that women in fisheries are often overlooked and seeks to understand and highlight their perspectives in the areas we work. Click here for more on women's positions in the fisheries sector and their important role in promoting food and economic security and reducing conflict.