Western Indian Ocean Maritime Leaders Meet to Focus on Security and Safety at Sea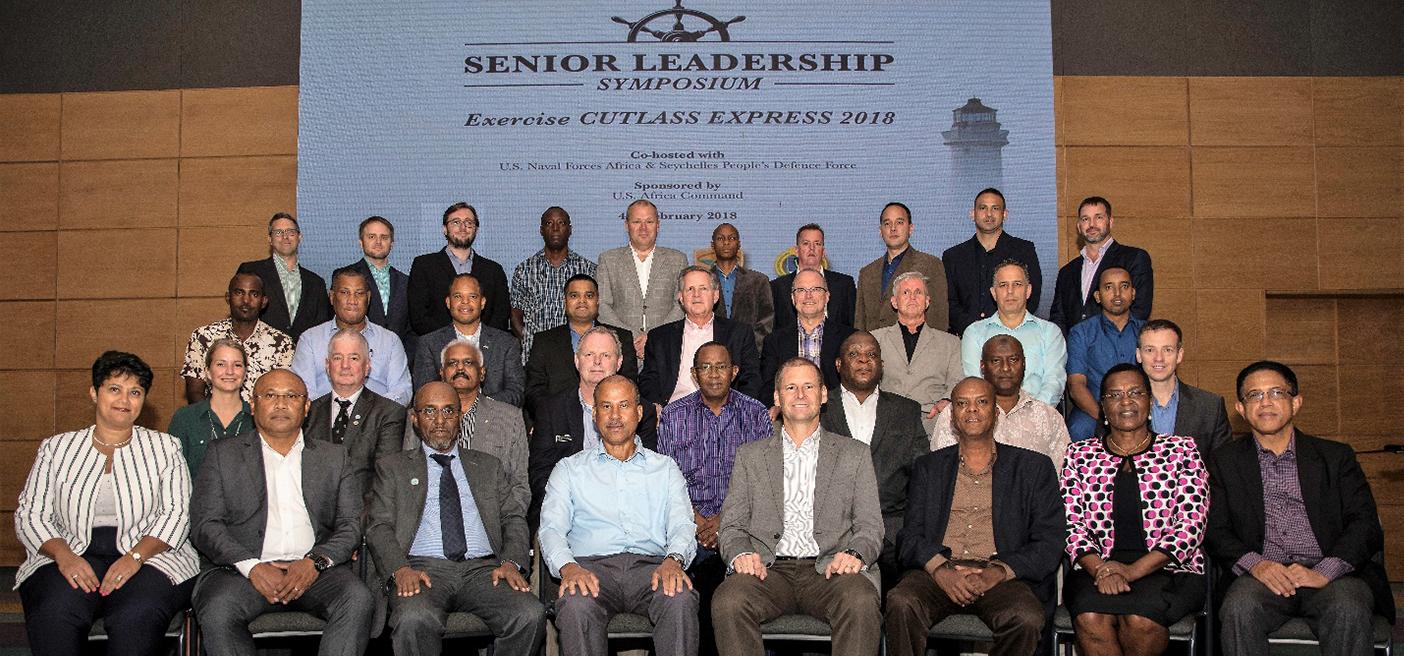 Secure Fisheries' Senior Program Manager Robert Mazurek was in the Seychelles February 4-6 to attend the U.S. Navy's Senior Leadership Symposium. The leadership event was hosted by the U.S. Naval War College and U.S. Naval Forces Africa to augment the Cutlass Express 18 maritime exercise. The aim of the symposium was to promote maritime security and safety, and continue the development of cooperative initiatives and partnerships.
Mazurek met with the leaders from the navies and coast guards of nine WIO coastal states to discuss the upcoming Caught Red-Handed workshops. In attendance were military leaders from the Seychelles, Madagascar, Comoros, Djibouti, Kenya, Mauritius, Mozambique, and the United States, along with colleague Curtis Bell from One Earth Future's Stable Seas Project and Daniel Schaffer from the Pew Charitable Trusts' Ending Illegal Fishing program.