IUU FISHING AROUND THE WORLD IMPACTS U.S. NATIONAL SECURITY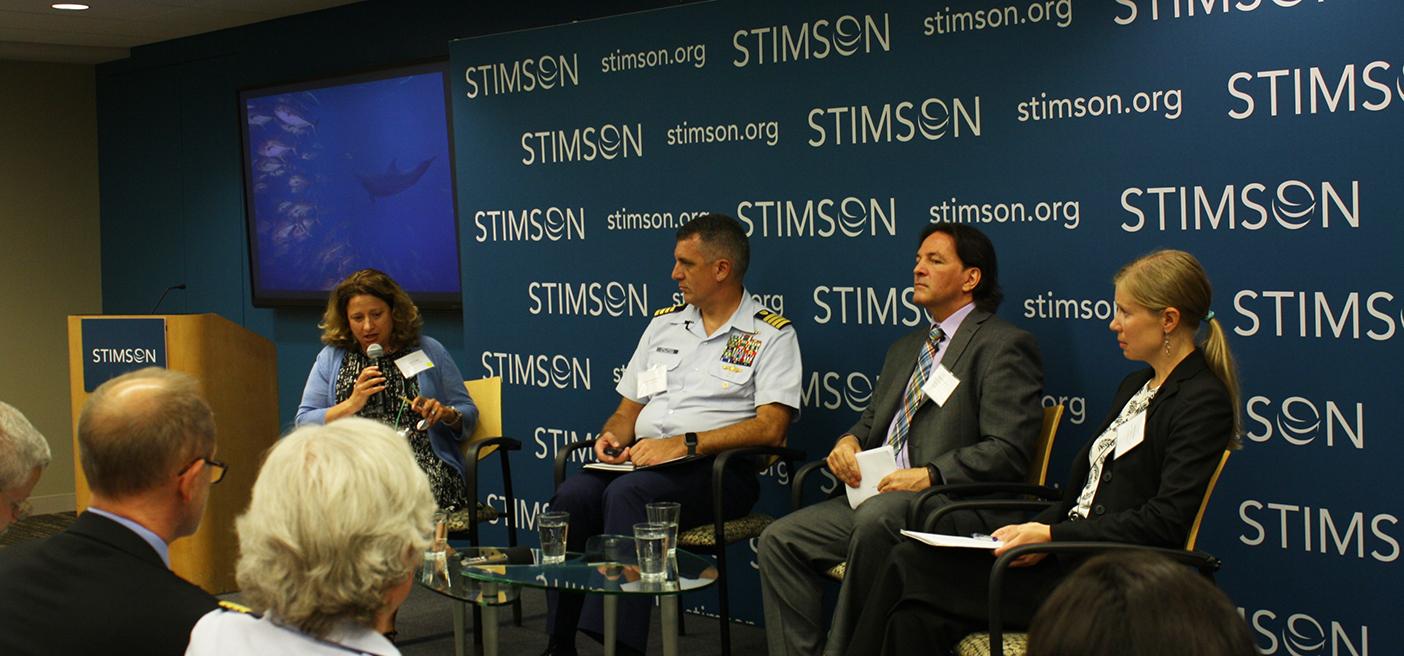 Illegal, unreported, and unregulated (IUU) fishing must be recognized as an important component of U.S. national security. Kaija Hurlburt, Director of Secure Fisheries, spoke to a workshop at the Stimson Center about the intersection of IUU fishing and national security concerns as they operate in Somali waters. Poor fisheries management contributed to the emergence of Somali piracy while poor governance and weak economic conditions contributed to the emergence of violent non-state actors like ISIS and al-Shabaab. These groups are now undermining political and economic systems across the region, and maritime insecurity has enriched these non-state actors, further weakening governance onshore.
Read the advisory group meeting report Civil-Military Cooperation to Combat Illegal, Unreported, and Unregulated (IUU) Fishing.