Global Investments are Building a Local Fishing Economy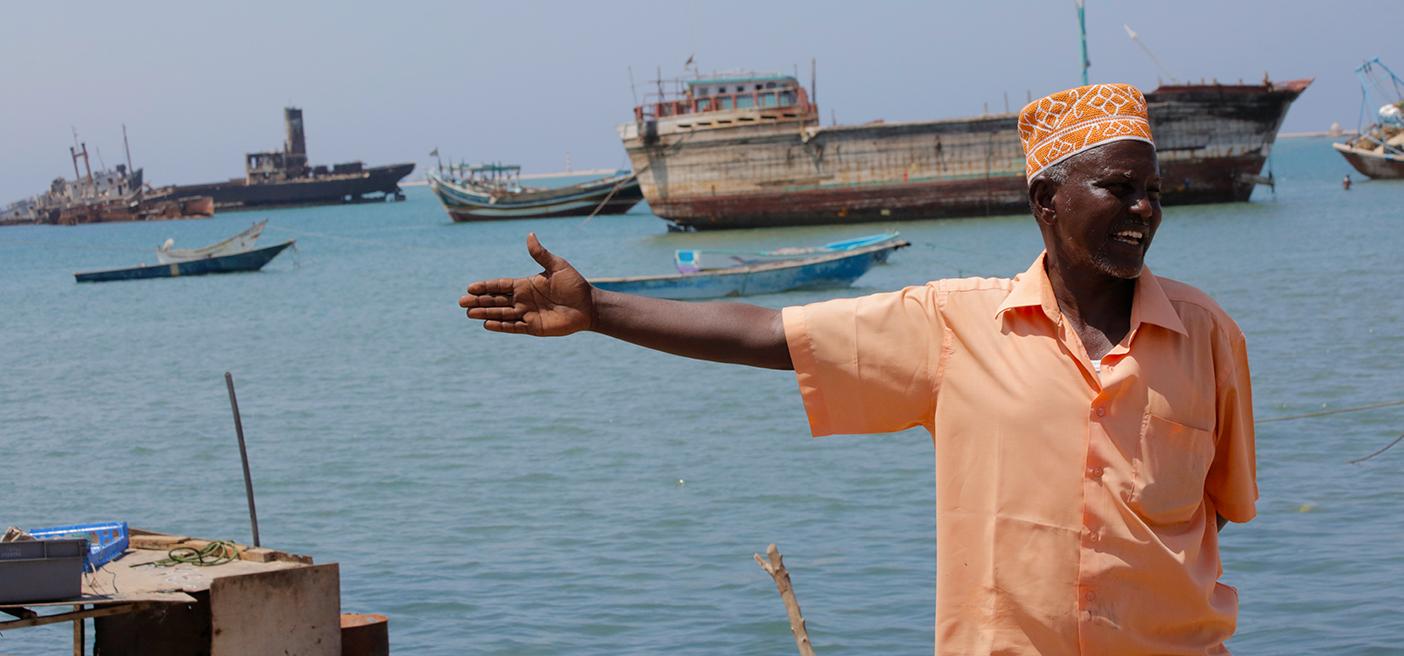 As the early morning sun glints off the sea, a vibrant mixture of fresh fish is unloaded from a bright white, brand new boat into coolers of ice. The fish is taken to a workstation where a woman cleans, guts, and fillets each fish, ensuring quality and cleanliness at each step in the process. The fillets are frozen or laid on racks in the sun to dry, preserving the fish while removing water weight, making it easier to transport to market. While that fish is sold, the fishers don their lifejackets—made by local women—and take to the sea for another day of fishing. This is the scene today in Bosasso, but just a few years ago, it was a much different story.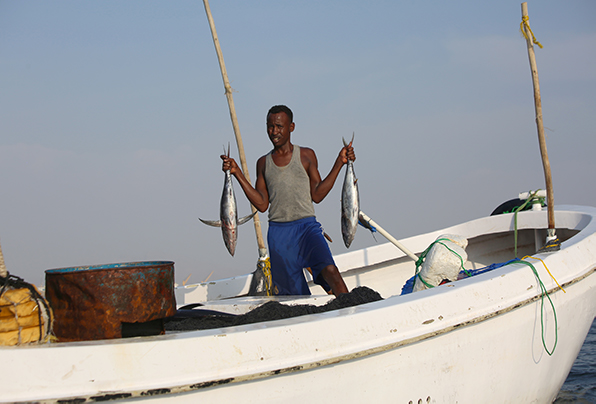 Civil war and the resulting lack of governance left Somali infrastructure in disrepair and Somali people with few sustainable economic opportunities. Rebuilding has required large investments of time, effort, and money, but the systems that have been broken for decades are being redeveloped. Global partnerships are key to this effort, and the combination of local resiliency and entrepreneurship, government support, diaspora investment, and international funds and projects have provided a path to a prosperous future.
Internationally-funded and -implemented development work is one component of rebuilding efforts. Many international groups operating on the Horn of Africa seek to build infrastructure and human capacity in the service of local employment and improved security, and major investment opportunities exist on the coast. In most coastal towns, fishing infrastructure and gear fell into disrepair during the prolonged conflict. Now, recognizing the potential fisheries hold for long-term economic stability in coastal communities, Somalis are pushing to improve the domestic fisheries value chain, and the international community is supporting those efforts.
The fisheries sector in Bosasso is an example of how coordinated aid efforts can be used at every level of the value chain to sustainably grow the fishing sector.
Women and men trained by the United Nations Food and Agriculture Organization (FAO) built new fishing boats in a factory provided by the Intergovernmental Authority on Development (IGAD). The boats are much safer than any others used in the area as they have an unsinkable design, already proven to save lives when disaster strikes on the water.
New lifejackets, sewn nearby on equipment provided by the FAO, further increases water safety, as do FAO trainings in boat handling and seamanship.
The ice keeping fish fresh on their way to processing facilities was made in a solar powered facility funded by the United States Agency for International Development (USAID) and distributed by Growth, Enterprise, Employment and Livelihoods Project (GEEL) to a local business to increase cold chain capacity.
Women and youth unload and process fish hygienically thanks to trainings by the FAO in processing techniques and on quality assurance by Oxfam.
Fish is either dried on racks provided by FAO or frozen in solar-powered freezers from GEEL, who also trained workers to package the products for market.
At the market, women retailers sell the seafood, armed with business advice from GEEL.
Meanwhile, fishers head back out to sea, where they are part of an information sharing network established by Oceans Beyond Piracy (OBP) to improve maritime situational awareness.
If there is a problem or illicit activity at sea, the maritime law enforcement authorities can attend to the matter, employing the training, supplies, and infrastructure provided by the United Nations Office of Drugs and Crime (UNODC).
Taken together, this fisheries system is a significant economic engine in the city. International development efforts have facilitated rapid growth in a previously nascent sector, creating jobs and improving the economic security of residents of Bosasso. Of course, the work is not complete. There are still opportunities in Bosasso for both locally-driven and international development work.
Coordination of the diverse set of local and international actors is critical for avoiding duplication while leveraging limited resources. As part of Project Badweyn, we created a map of recent and ongoing development projects to improve that coordination so organizations and stakeholders can identify and prioritize locations for new projects, take lessons from and build on existing work, and avoid duplicating efforts. We hope that this tool, combined with the other data included in Project Badweyn, will lead to a holistic understanding of where fisheries can grow responsibly to support livelihoods and international development can have the biggest positive impact on that growth.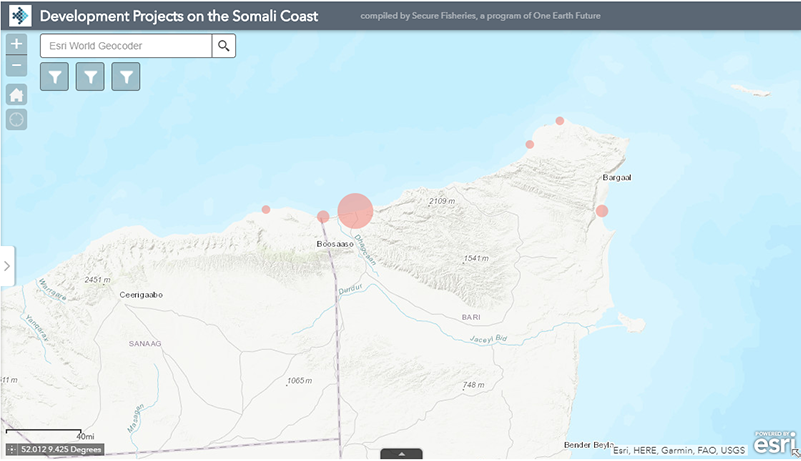 Explore our map to learn more. You might notice:
In Berbera, a local organization, FairFishing, has developed a model for development and cooperation among fishers that they are expanding to Seylac.
Some projects target environmental restoration as a means to improve fisheries sustainability. In Qaw, Adeso is planting mangroves which are important for coastline stability and healthy fish populations.
Some inland locations like Hargeisa and Garowe are also part of fisheries development as they are important market locations.