Computer-Based Mapping Promotes Ocean Science and Protection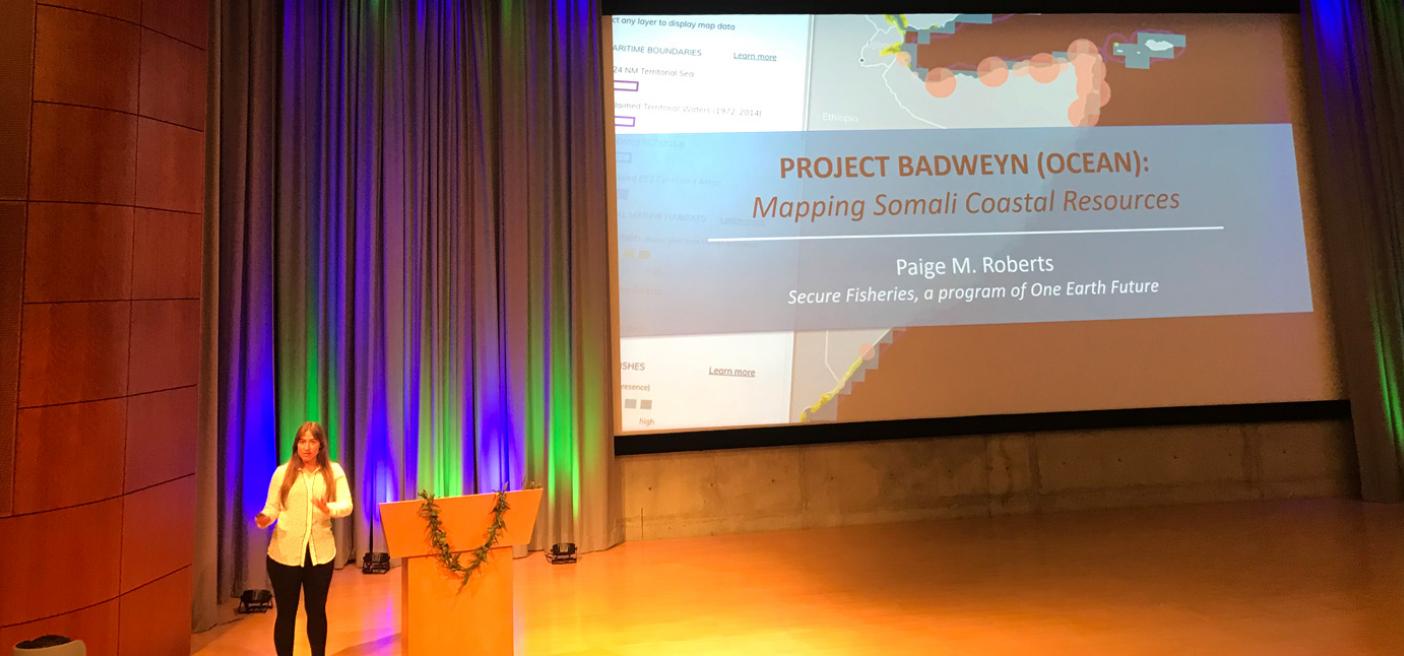 Researchers from a host of disciplines converged in Redlands, CA at Esri headquarters for a forum about the topic that unites them: ocean mapping. The Esri Ocean GIS Forum showcased a broad array of ocean research, all of which used Geographic Information Systems (GIS), or computer mapping, for spatial analyses and public distribution. Maps can display complicated scientific analyses in a manner accessible and understandable to anyone. Esri has leveraged this communication ability for ocean maps, and its forum for GIS practitioners featured ways to engage public interest. Secure Fisheries' Paige Roberts contributed her research by presenting Project Badweyn, a mapping tool for understanding connections between coastal activities and resources in the waters around the Somali region.
Watch Paige's presentation here.
For more information, see Project Badweyn.